Why Choose
Tech to School
K-12 schools and districts are stretching their IT budgets with Tech to School. We work with public, private and charter schools to help achieve their learning objectives by matching the right solutions to their budget.
We work with schools of all shapes and sizes to achieve their learning goals.
From bid and funding requirements to supporting district technology policies, we work with districts of all sizes to help with their device deployments.
We work with public schools to get them the devices they need with the budget they have. We help with imaging, asset tagging and repairs to take some of the load off of the IT staff.
We value our long standing relationships with our Private school customers. You'll have a dedicated rep delivering personalized service for whatever needs you may have.
We partner with both new and existing Charters to help deliver the best devices to their students. We offer a wide range of devices to meet the standards of your Charter.
Help with Learning Initiatives
We're helping schools go 1:1, providing support for state testing, providing tech for online literacy initiatives and helping outfit digital media classes. Whatever your learning initiative or mandate, we're here to help. We have experience matching the right products with your state requirements and digital curriculum to enable the best student learning experience.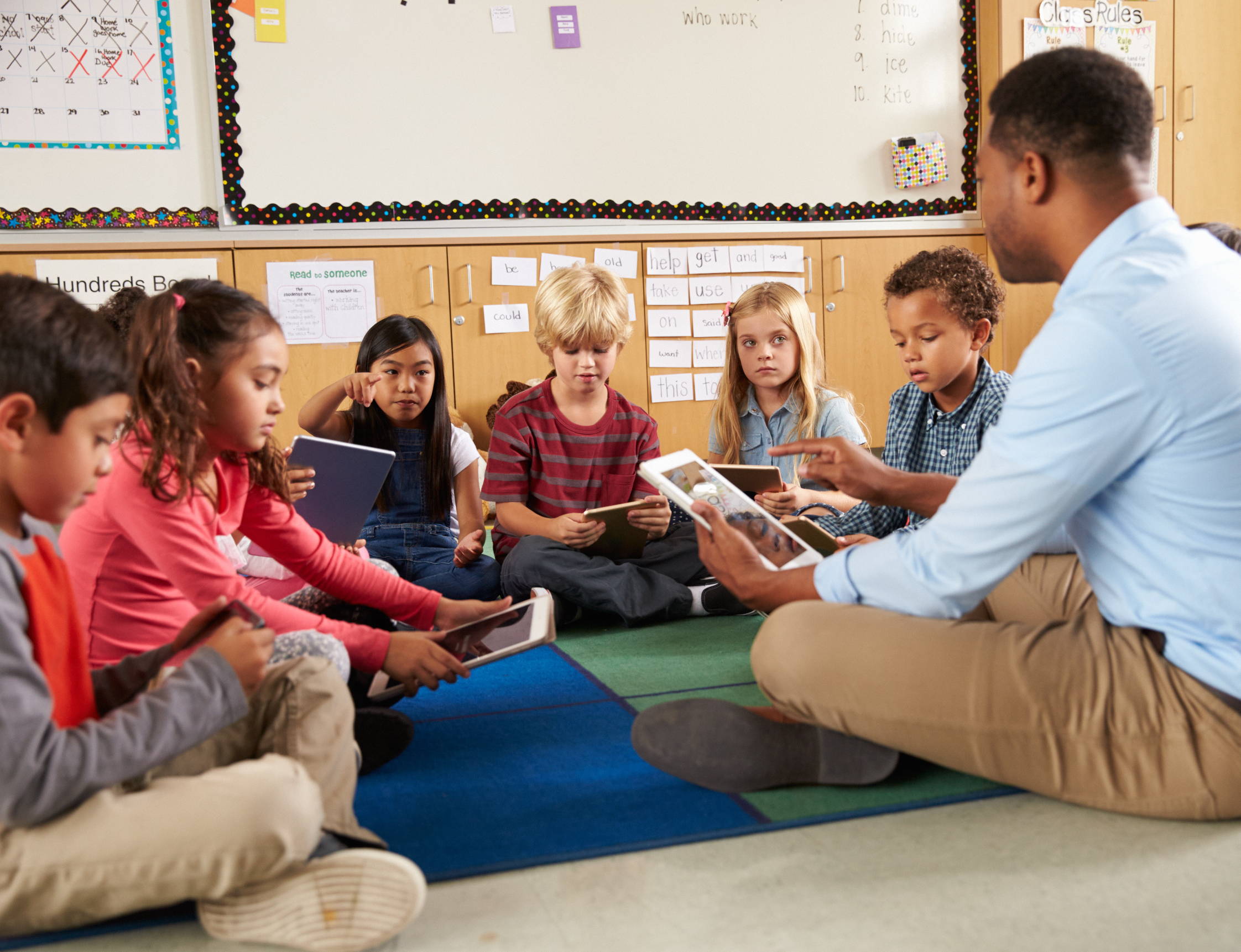 Accomplish Your Educational Goals
Refurbished Apple devices are ideal for furnishing an entire new school, filling in technology gaps on a cart, completing a classroom set of devices, or supplying laptops to administrators.
Tech to School quickly sources the quantities that schools need.
Because Apple devices have such a long life, there is no need to buy new, especially given demanding student use.

Differentiated instruction

Consistency and ease of management

Touch screens for younger students

Technology-intensive courses
"Tech to School is wonderful to work with. They are what made it possible to move forward with our 1:1 initiative."
— Lisa Kleber, Technology Director at St. Gilbert's School in Grayslake, IL.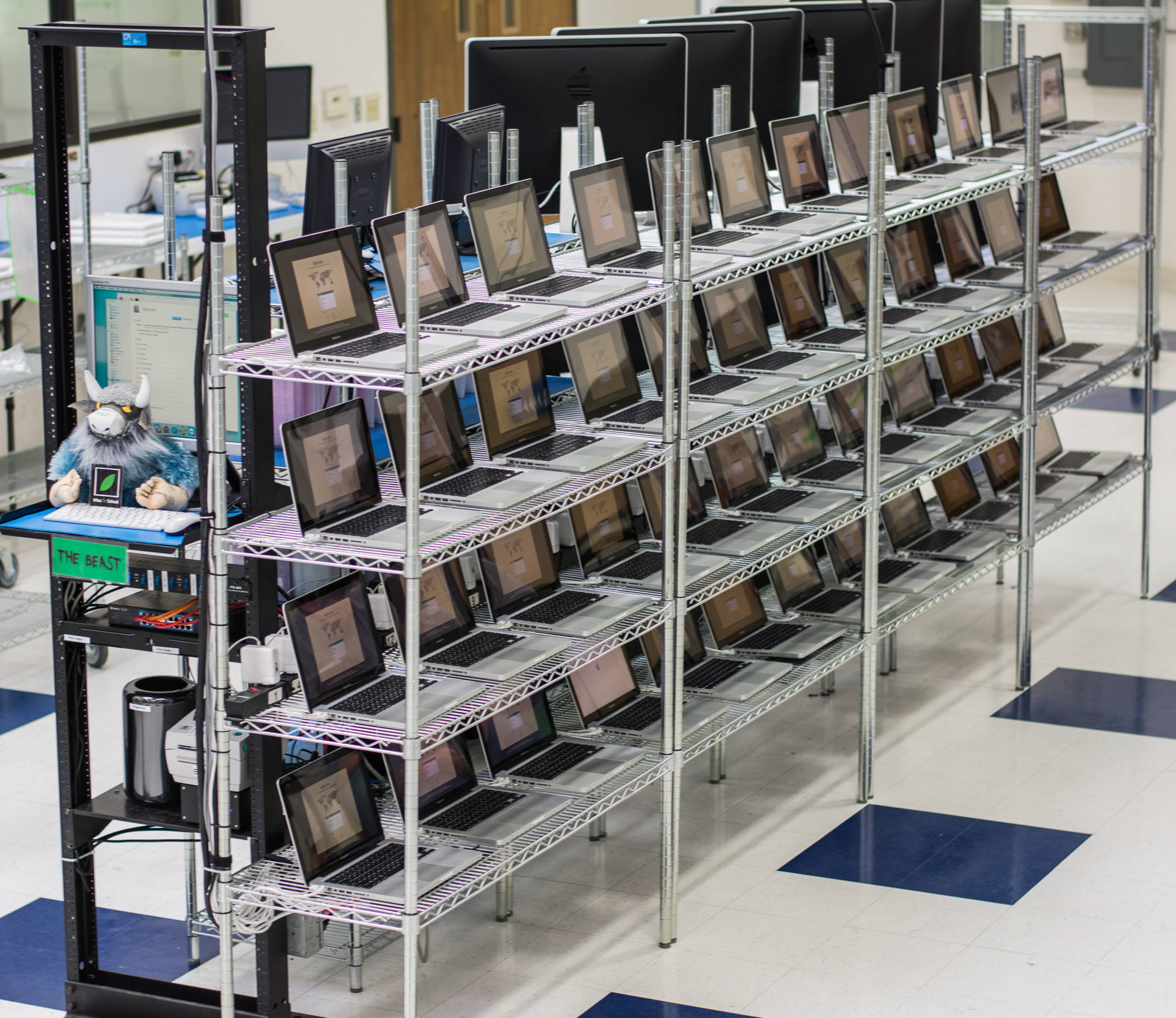 Deploying and managing large numbers of devices takes a lot of time. We work with your school's process to make deployment easier.

We offer complimentary imaging services on Macs to help speed up deployment. Want help with the asset tagging? Send us a roll and we'll label each device and provide you a spreadsheet with matching serial numbers.
Looking for extra parts or repair services? We've got you covered. We're a full service repair center and are happy to help.
When it comes time to upgrade or cycle your devices, Tech to School offers a full suite of reverse logistic services that help to maximize your return on the investment.

Most of the devices that we buy back stay in education to further enhance student learning.
Case Studies on H
ow Schools are Saving with Us
Learn how schools across the country are working with us to save money and be successful with their learning initiatives.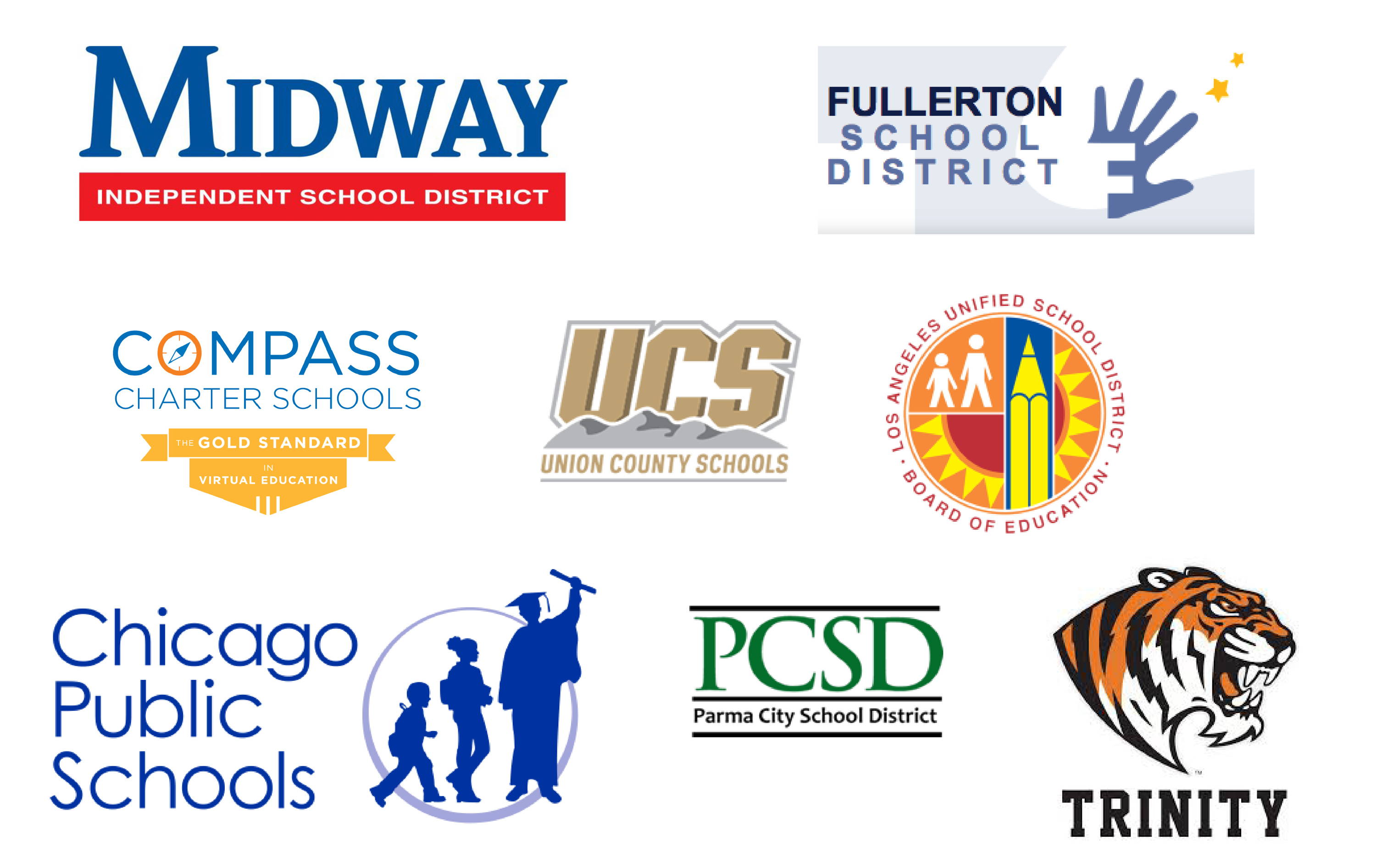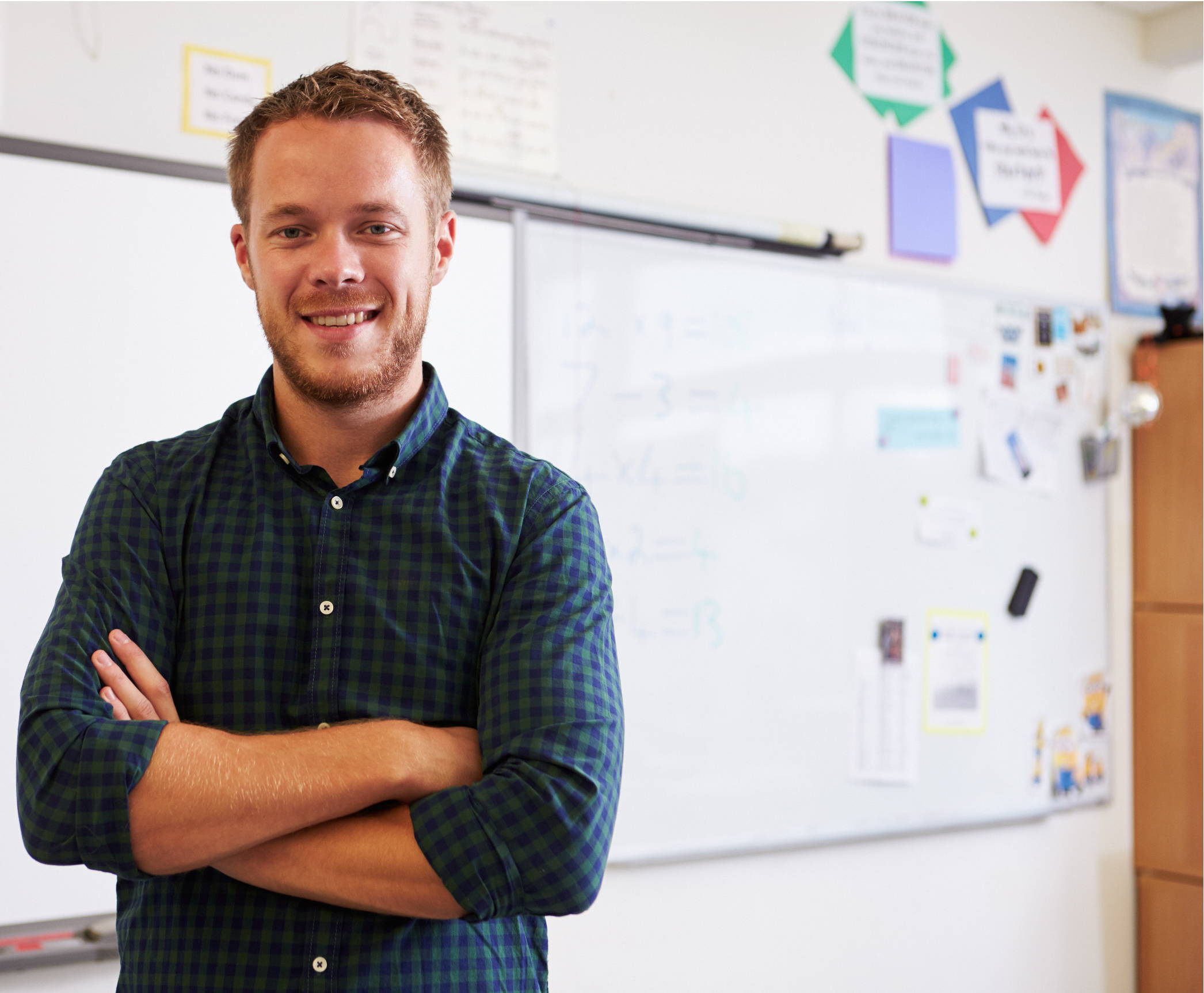 What can we do for your school?
When it comes time to purchase devices for your school or district, we're here to help. Tech to School can help source devices that both fit your budget and accomplish your initiatives.
We work with schools of different shapes and sizes in every state. You'll find that we provide personalized service, reliability and flexibility that makes for a lasting partnership.
Shop Devices for Education
Looking to get a volume quote or want info on products not listed on the site?

Fill out our quote form to contact your account specialist.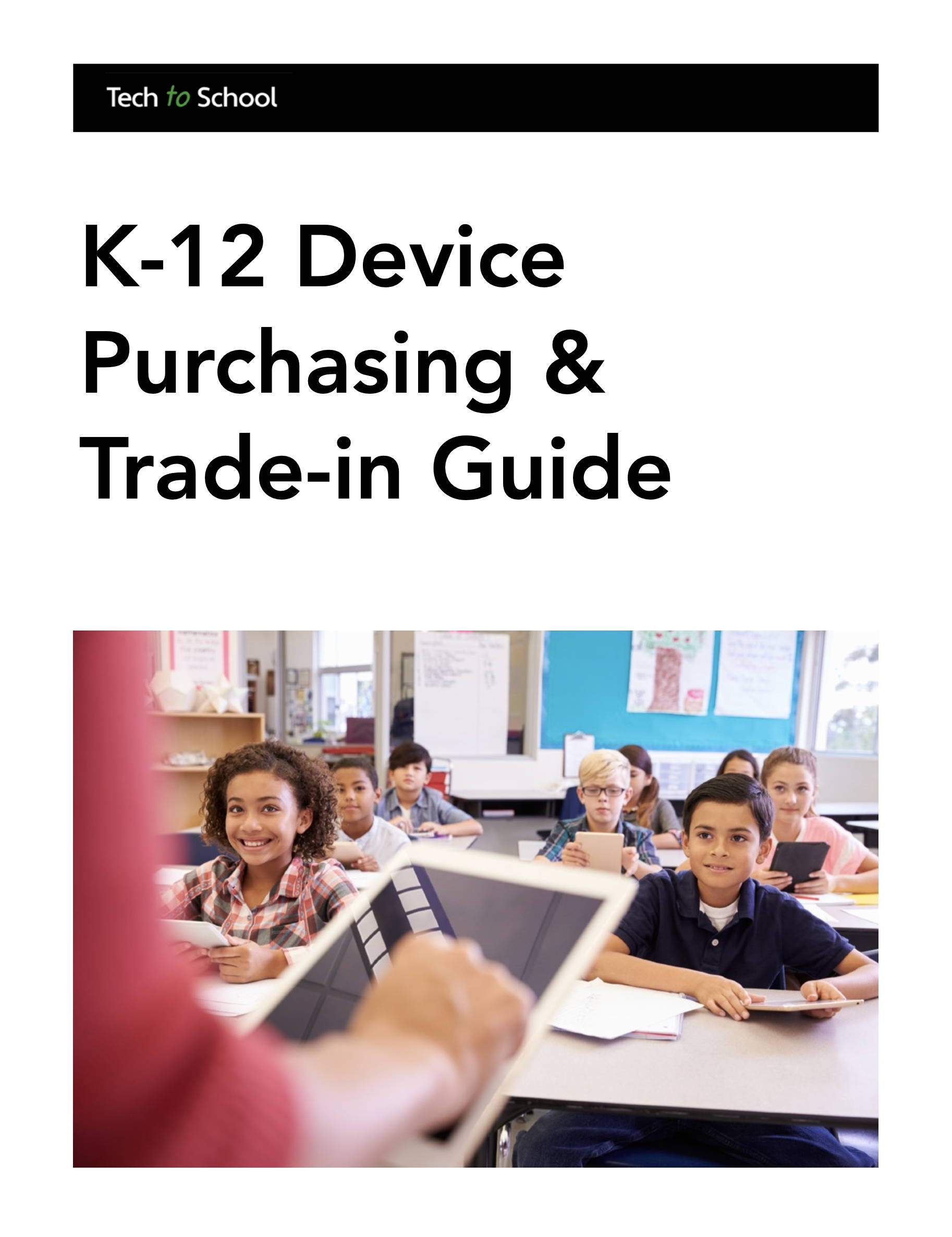 Get the 2023 Device Guide for K-12