Chromebooks, iPads, Macs & PCs for K-12
Buying devices for your school and students has never been easier.
Use the form below to get a quote and learn more about pricing and availability. We can often source the specific devices you're looking for.
Why choose Tech to School?
Buying certified refurbished devices enables your school to accomplish your learning goals with the budget you have.
We work exclusively with schools and understand student use, classroom demands, and school budgets.
With over 20 years serving the Apple community, we have the Apple product expertise you can trust to refurbish Apple devices.
We provide enrollment and MDM solutions to help make deployments easy. Warranty+ accidental coverage is available for all devices.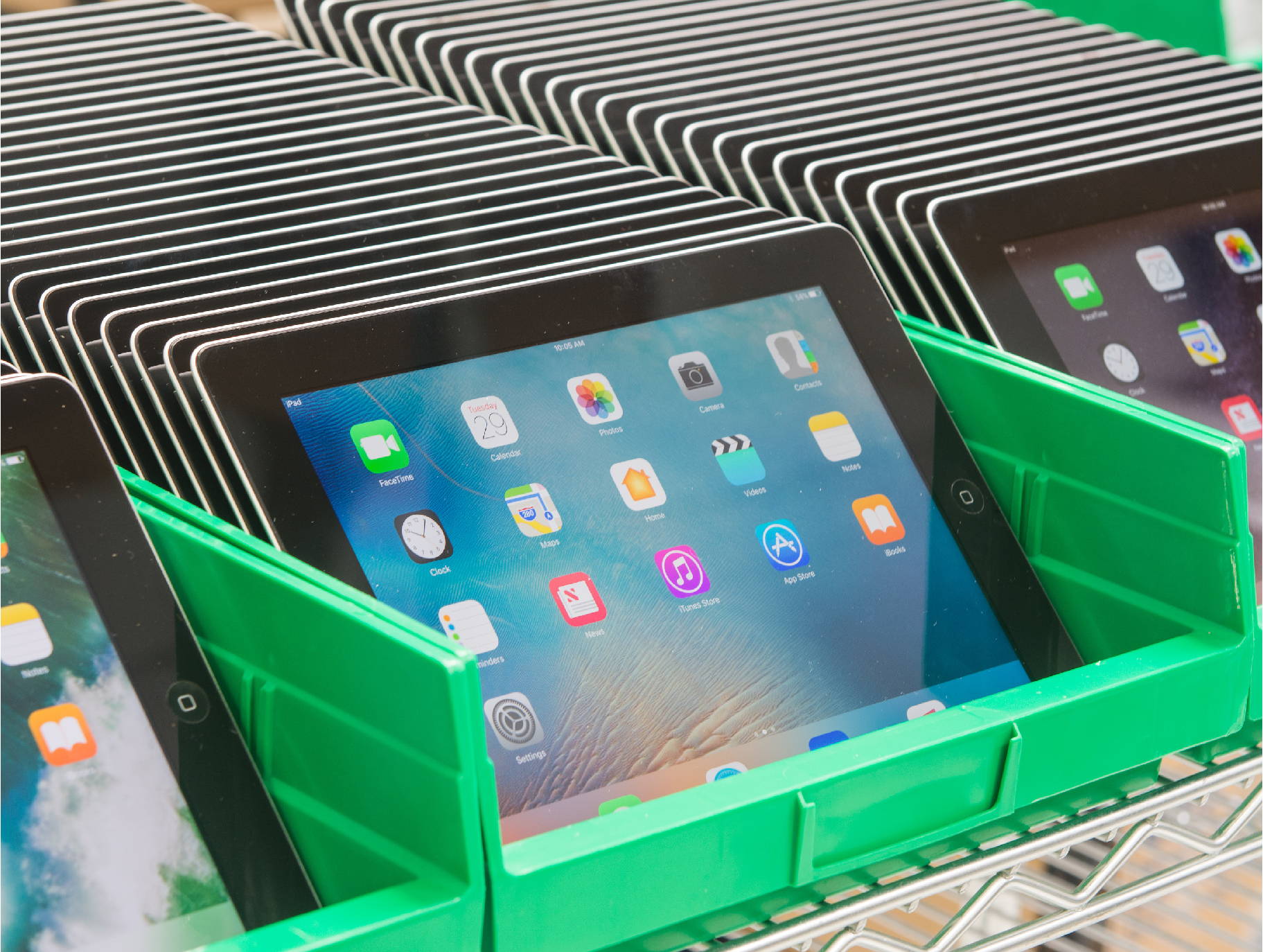 Used, second life, certified refurbished. Whatever you call it, Tech to School offers the highest quality certified refurbished devices to schools and districts. Guaranteed. We believe strongly in our mission of putting the best technology in the hands of students. We stand behind our technology with a clear, thorough, and well-defined quality control process.
All of our devices are backed by a comprehensive 1 year warranty.
We make the repair/exchange process fast and easy.

Warranty+ accidental coverage is available for 2 to 4 years.
Help with Learning Initiatives
We're helping schools go 1:1, provide support for state testing, provide tech for online literacy initiatives and helping outfit digital media classes. Whatever your learning initiative or mandate, we're here to help. We have experience matching the right products with your state requirements and digital curriculum to enable the best student learning experience.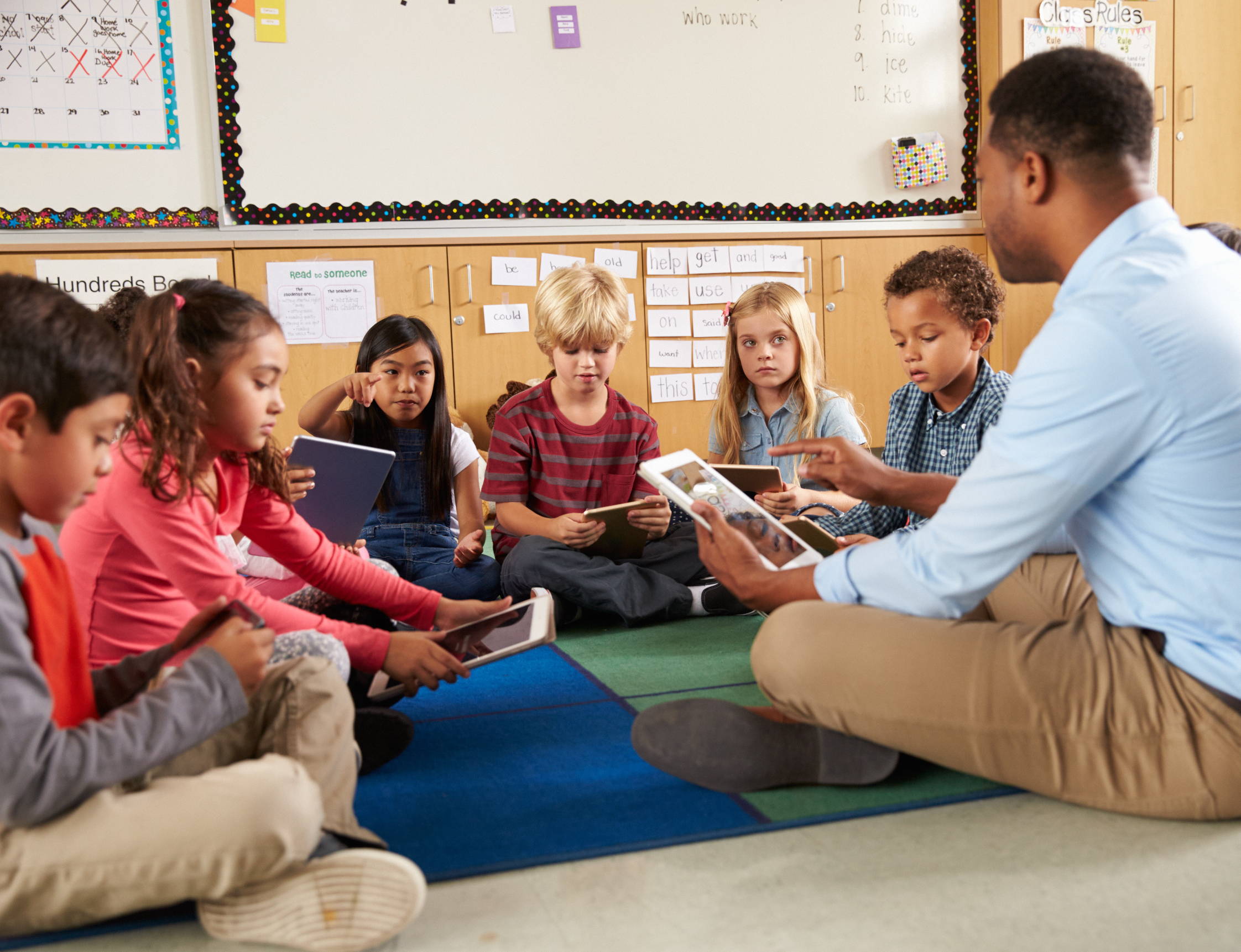 "Tech to School is wonderful to work with. They are what made it possible to move forward with our 1:1 initiative."
— Lisa Kleber, Technology Director at St. Gilbert's School in Grayslake, IL.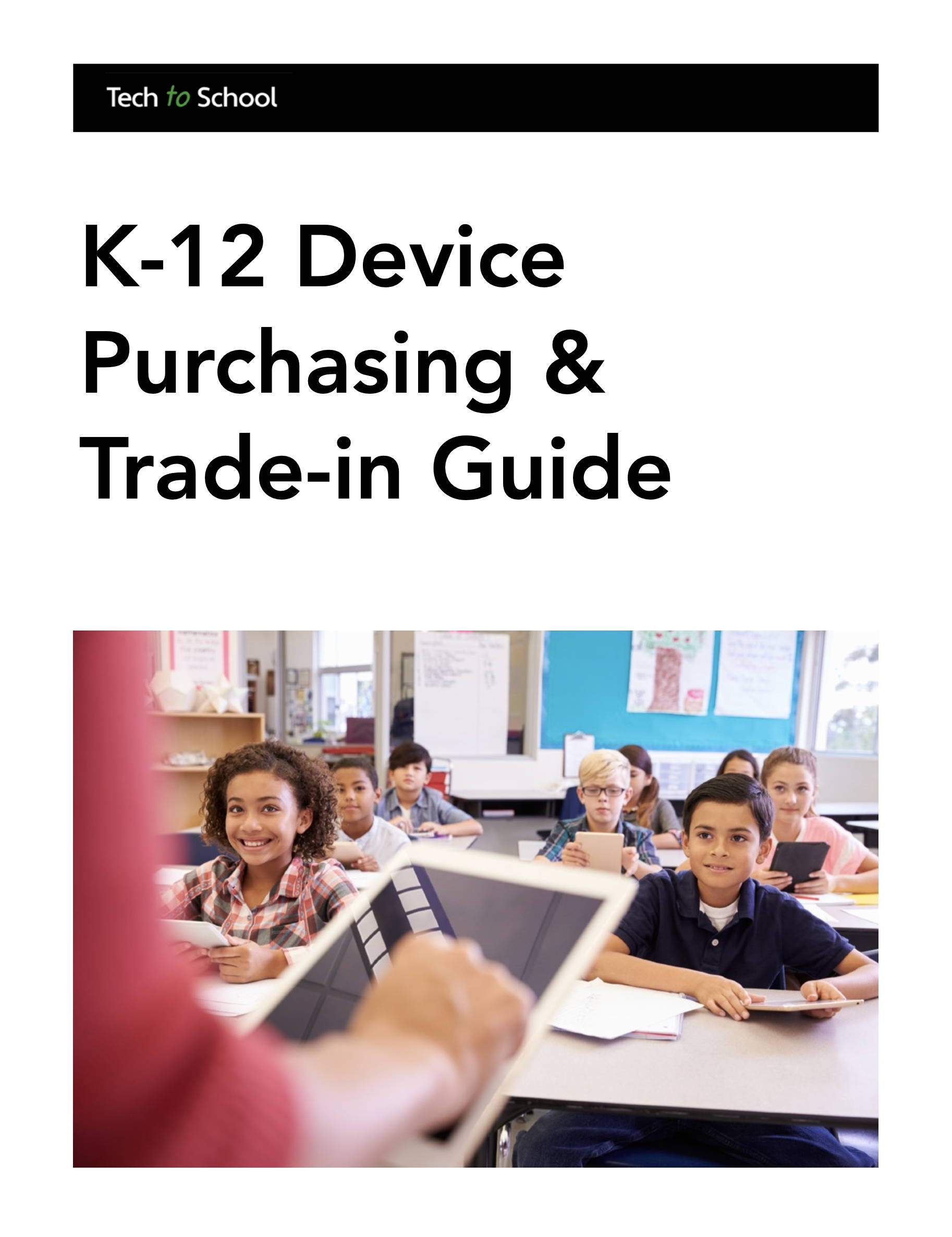 Get the 2023 Device Guide for K-12